Supporting peaceful birthing experiences throughout Delaware
Your pregnancy is proof that miracles exist.
Doula'ing is the act of loving, respecting, educating, listening, embracing, assisting, and empowering a woman through her pregnancy, labor, delivery and after.
A doula is a professional non-clinical birth worker who provides emotional, informational, physical and mental support and comfort. Doulas work alongside healthcare providers to ensure that mothers to be feel empowered, informed, and comfortable throughout their labor and delivery. A doula brings support and guidance during one of the most transformative and vulnerable experiences in life.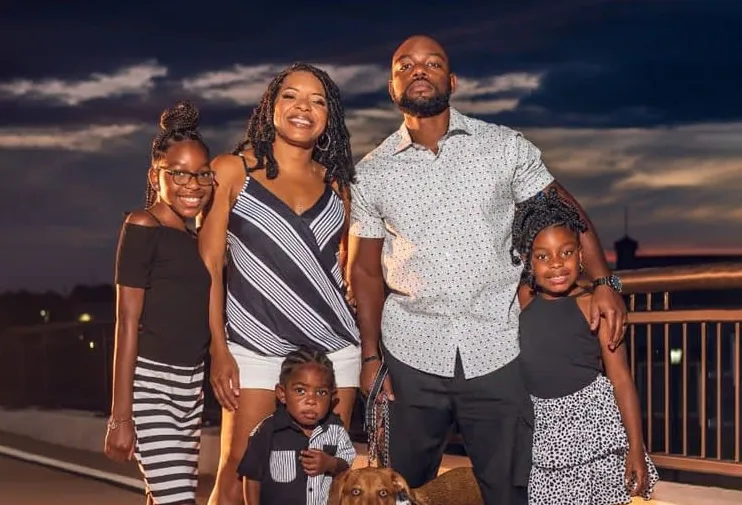 I've always had a love and awe for the miracle of conception, labor, and childbirth even before having kids of my own. 
As a mother of three beautiful babies, my positive and negative birthing experiences solidified my desire to support expecting mothers through their pregnancy journeys. 
I am also a wife and Christian, and I attribute my faith, and the peace that comes with it, to the life I've been blessed to live and the calling to doula other women. 
"My Doula experience with Birthing Peace was nothing short of amazing! Having my Doula there from beginning to end with such a peaceful presence made my experience even better! I felt seen, heard and genuinely cared for. I definately recommend!"
"Nikkita was a MAJOR part as to why my daughter was prepared for birthing a healthy baby boy. She introduced her to various options, but never imposed her beliefs. Towards the end, Nikkita guided my daughter with creating a birth plan suited to her liking. My daughter's delivery took 2 1/2 days. Nikkita rushed from a family event to be by my daughter's side. Her patience, energy and joy made the experience so peaceful. Not to mention while at the hospital, the staff were impressed with her skills, knowledge and wisdom to assist during labor and delivery. I'm so glad we had the privilege of working with Nikkita. She is my first and ONLY recommendation for an amazing, trusted doula!"
Peace is an inner tranquility and confidence that manifests itself outwardly.
Its not this mystical place that is void of noise, discomfort, trials, or hard work. Its being in the midst of all that and still being able to keep calm in our hearts.
In birthing and mothering, peace comes when you lean into how dope you are, how powerful your body is, how dependable your support is and how miraculous your baby is. Birthing Peace is not just a catchy business name, its who I am and what I've been called to do… and I cant wait to do it with you! 
"There are not enough words to express how wonderful my experience was with Nikkita. From pregnancy through postpartum, she was there every step of the way! I always felt like I could reach out to her whenever I had questions. She is knowledgeable and has an arsenal of tools to help you along this journey. She is patient and calm, which really helped me keep my sanity. I highly recommend Birthing Peace LLC."